July 10, 2023 – The IronMountain Solutions (IMS) Employee Peaks Fund awarded $64,000 to 17 non-profit organizations on Friday, July 7th. The recipients shared what their grants will be used for at a grant reception held at the IMS corporate office. Each organization that received an Employee Peaks Fund grant fits into one of the following quality of life categories: Arts & Culture, Basic Needs, Economic Opportunity, Education, Environment, Health & Wellness, Neighborhoods & Communities and Recreation.   
The following 501(c)3 non-profit organizations received grants from the IMS Employee Peaks Fund for the first grant period of 2023: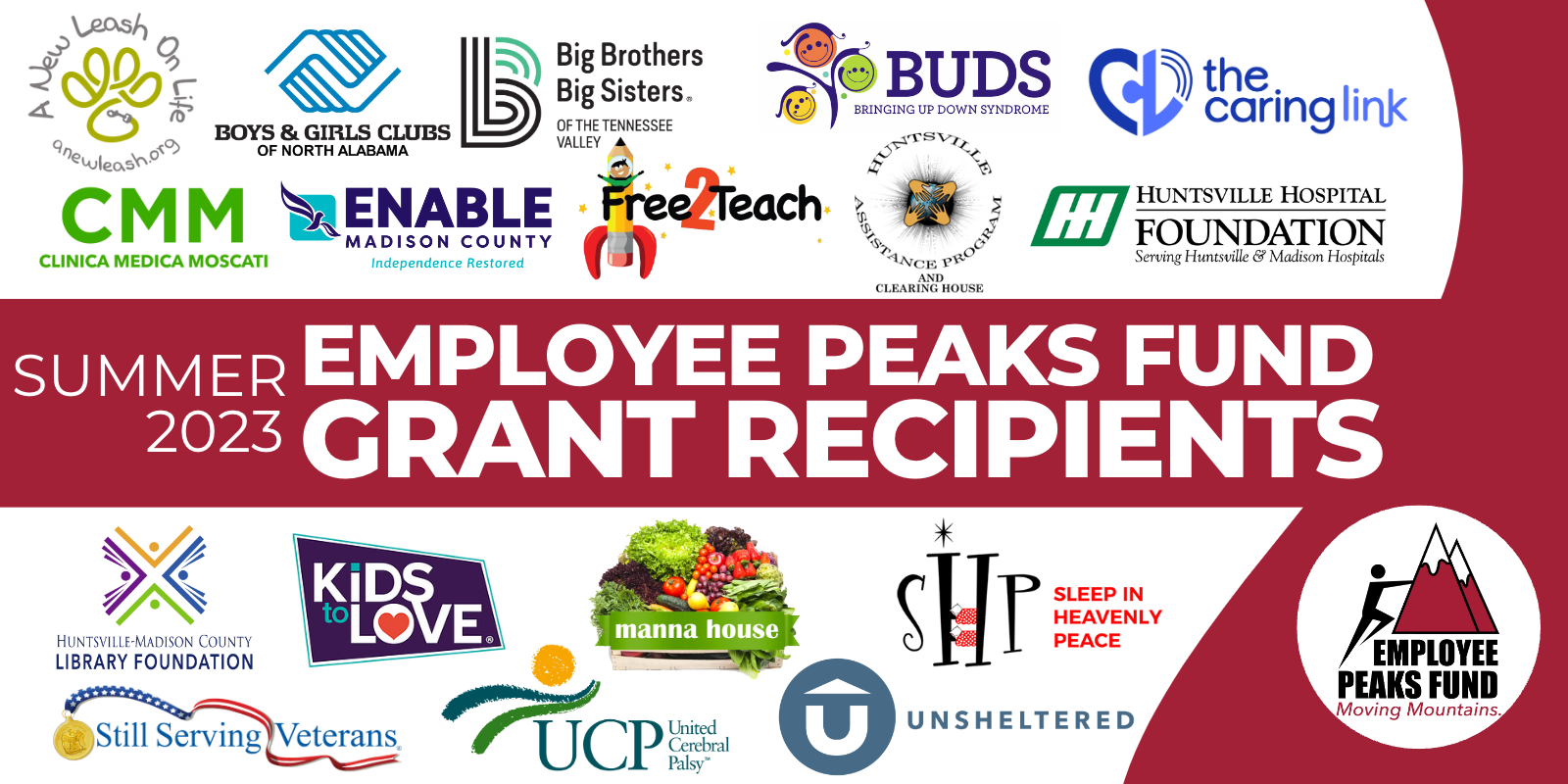 A New Leash on Life, Big Brothers Big Sisters of the Tennessee Valley, Boys & Girls Clubs of North Alabama, Bringing Up Down Syndrome (BUDS), The Caring Link, Clinica Medica Moscati, Enable Madison County, Free2Teach, Huntsville Assistance Program (HAP), Huntsville Hospital Foundation, Huntsville-Madison County Library Foundation, Kids to Love, Manna House, Sleep in Heavenly Peace, Still Serving Veterans, United Cerebral Palsy of Huntsville & Tennessee Valley (UCP), Unsheltered International 
The IMS Employee Peaks Fund is comprised of 13 Board of Directors with 75% employee participation. Each employee contributor votes on which non-profit applicants receive grants during each grant period. Bailey Lee, the Chair of the 2022-2023 Employee Peaks Fund Board of Directors said, "The Employee Peaks Fund is not only a vessel for IMS employees to give back to the community. It's a staple of the culture at IMS, showing employees and the community how we can move mountains together. Thank you to the IMS employee contributors and the non-profit organizations that dedicate their time and efforts to outstanding causes."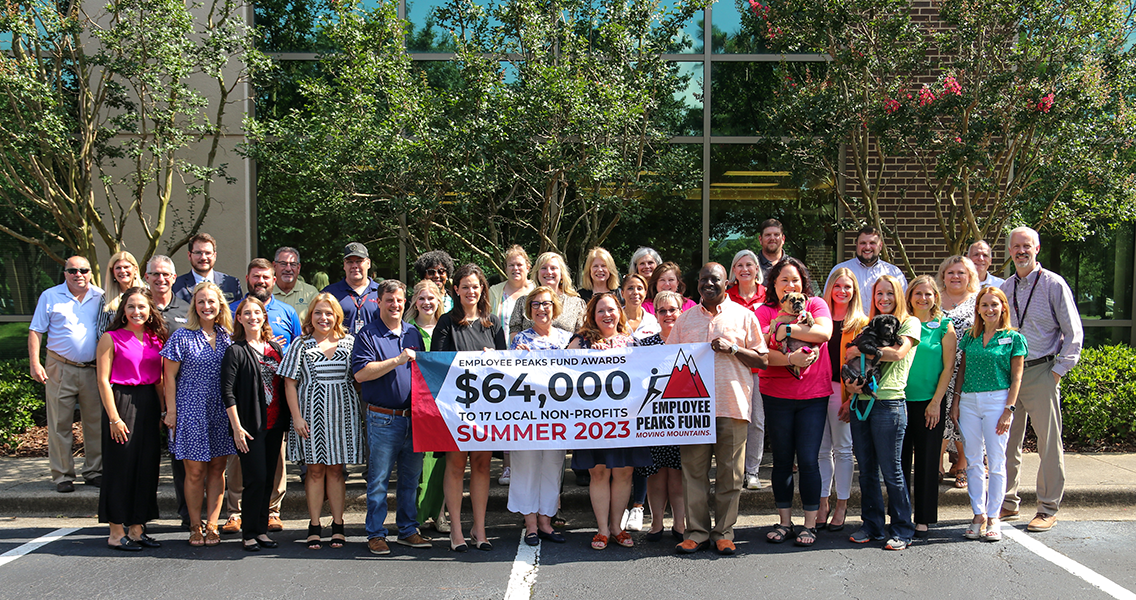 Contributors of the IMS Employee Peaks Fund have now given over $480,000 in community grants since the fund was established in 2018. "I encourage IMS employees to continually 'make something better.' I am humbled by the generosity and desire to do just that in our local communities. I am confident that these organizations will use these funds and continue to make a difference in the lives of others," said IMS President and CEO, Hank Isenberg.  
The IMS Employee Peaks Fund awards grants to qualified applicants twice a year based on votes from employee contributors. Grant applications will be accepted again in the fall of 2023. For more details, visit www.ironmountainsolutions.com/community/.   
About IronMountain Solutions
IronMountain Solutions is a technology solutions company headquartered in Huntsville, AL. We provide our customers with expertise in engineering, program management, logistics and information technology services. IronMountain Solutions has been ranked by Inc. 5000 as one of the nation's fastest-growing private companies and has been recognized for 8 years in a row as one of Huntsville's "Best Places to Work." 
CONTACT: Kelsey Weathers, Marketing Manager | (256) 704-8939 | kelsey.weathers@imsinc.us | www.ironmountainsolutions.com